Here's a little write up from Andrea having completed the somewhat challenging Cycle For Amy sportive which takes in some beautiful scenery :
Three of us set off on the Cycle for Amy 2017 (CFA) today; Maire and myself heading for the 26 miler and Ben doing the 55 miles.  On the way out Ben's Wild Bike colours were recognised from last year with a few comments from the organisers thanking us for supporting the event once more. Apart from the initial hic-cough of Ben being knocked off his bike at the start and sustaining a "REALLY BAD" cut on his finger we headed off together with Ben providing moral support for us novices.  We managed to clock up quite a few miles with Maire and I thinking we were approaching The Wizard every time we happened upon a hill and the support van rounding up Ben as being the last man marker on the 55 miler (apparently he was going extra slowly because we ladies were distracting him with our chatting!).  Eventually we did get to the Wizard and Ben left us eating his dust as he went off quickly to avoid a Strava embarrassment.  Maire and I were just glad we got up without stopping and that we managed to overtake one or two people on the way was a little bonus.  The cakes and refreshments were a welcome sight at the top before we began the descent back to the starting point.  At the 20 mile point Ben left us to head into the peaks for the Brickworks and Cat and Fiddle climbs, whilst Maire and I headed back to the club house for a well-earned buttie! Once the refreshments were consumed we headed off on our route back to Warrington taking in the sights of Alderley Edge, Mobberley and Prestbury (not necessarily in that order) before dropping into Tatton Park for (another) cake stop – just to keep the energy levels up.  At this point Maire declared she was going to cycle past her house and come to Warrington with me, just so she could get some extra miles in!  Luckily for her I got a puncture at Lymm Dam so she was spared… We headed back to Maire's where Mike provided puncture repair tuition, Maire provided tea and Ben turned up to drive me home - perfect!  All in all a lovely day out.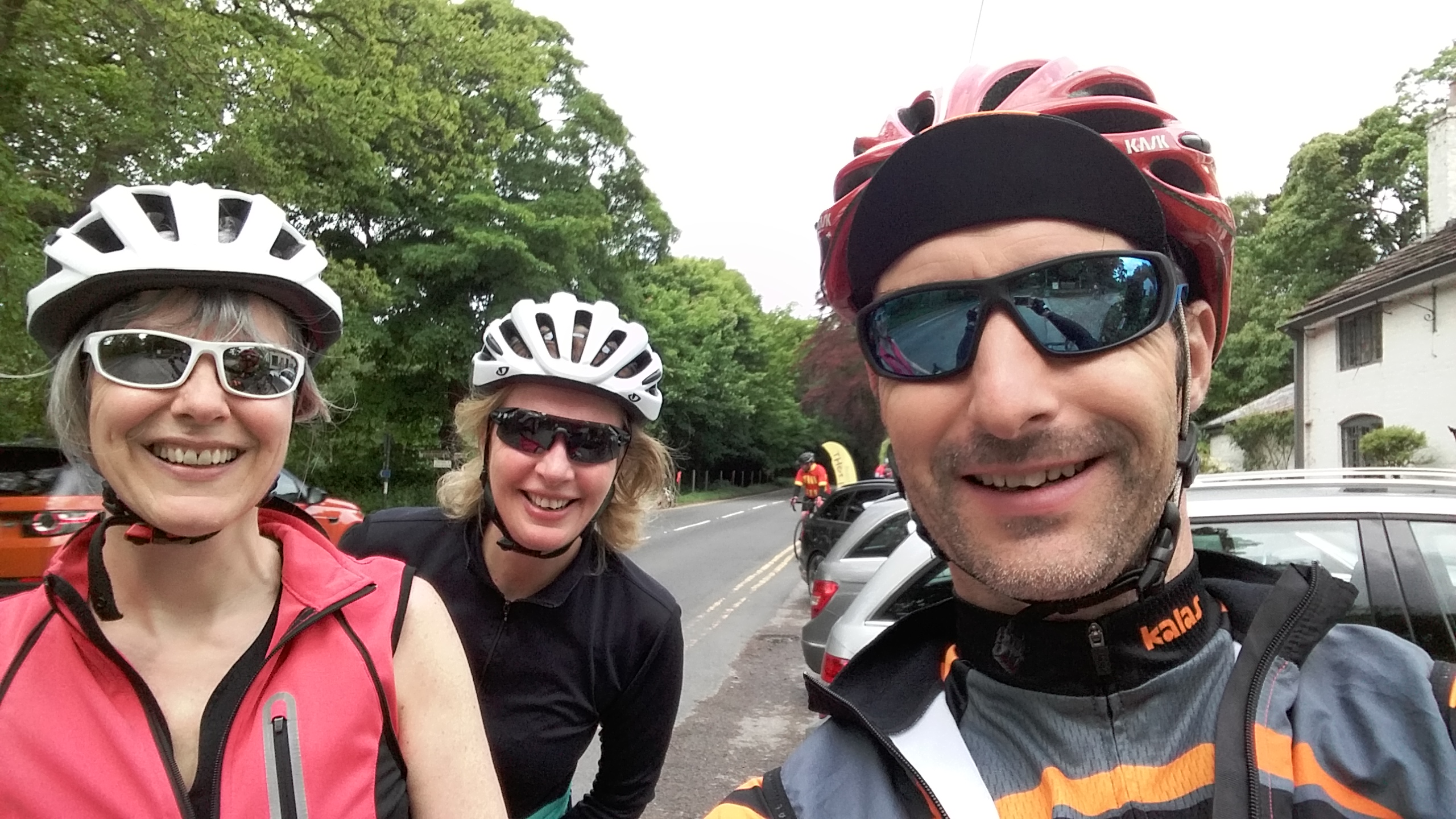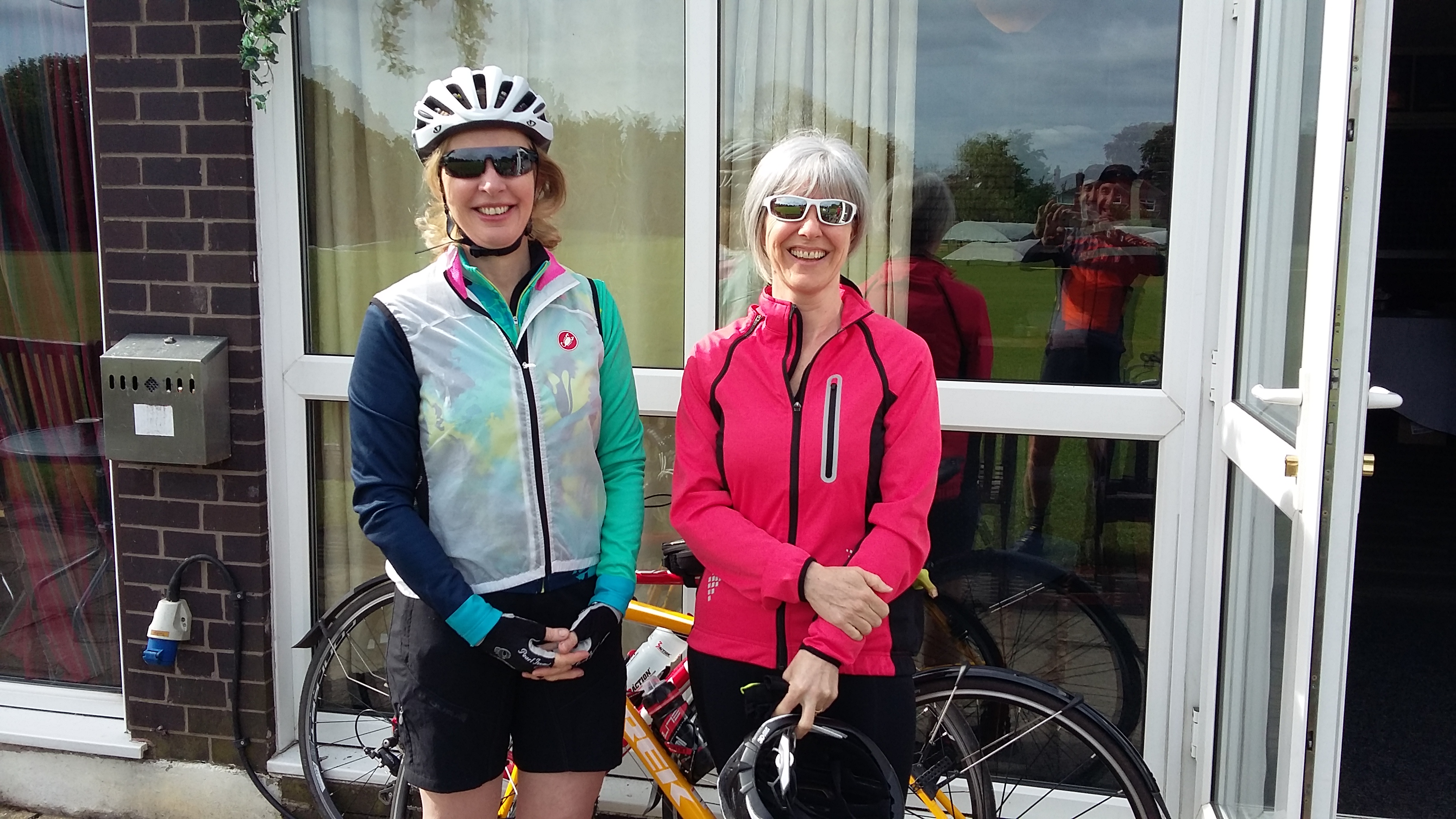 Smiles all around at the Cycle For Amy finish line!