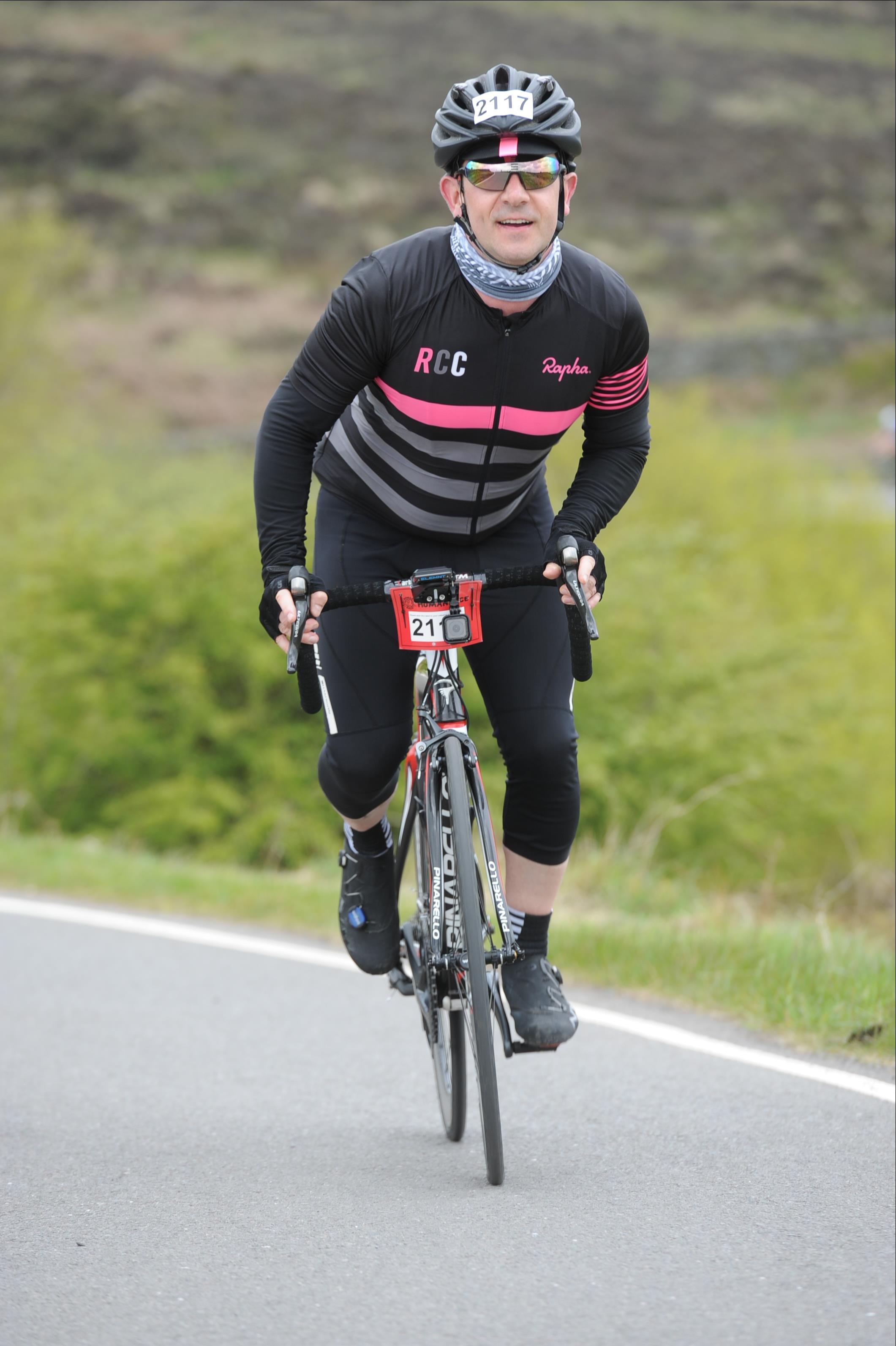 The Tour de Yorkshire sportive rolled through the villages and countryside of Yorkshire again this year, tackling some of the toughest climbs in the region using many of the same roads and crossing the same finish line as the professional pelleton who complete three days of stage racing.
There were three WBCC club riders who took part this year, riding with friends and family. Gary and Paul rode the 75km Medium route with Simon opting for the 100km Long route.
Starting in Fox Valley to the north of Sheffield along with 4000 other riders broken into waves, the atmosphere of this sportive is always electric. Add to this the fact that much of the road is lined with groups of curious locals, family gatherings and street parties mixed with cycling fans cheering on the amateurs prior to the race coming through and those involved get a real sense of riding in a huge event. On several of the climbs, many of the households had opened their gardens for weary cyclists to stop for a moment and refill their bottles. Pub gardens were filled with crowds of people enjoying the sunshine and cheering you on as the bunting bedecking the outside of the building blew in a light breeze. Church bells chimed you on from bell towers adorned with giant yellow bicycles and at one point, a young girl played the Dam Buster's March on a french horn, all adding to a fantastic day.
The routes this year were particularly tough, straight out of the starting area the ride took in the Pea Royd Lane climb which features at number 41 of the Official 100 Climbs of the UK at a distance of 1.1 km and an average gradient of 12%. This 'leg warmer' set the tone for what was to come and got the heart pounding from the start! The toughest section was the final 12 miles where long climbs, gradients hitting 20%, fast technical descents and the sprint to the finish all take place.
The crowds of Yorkshire crammed the roads around Fox Valley as the cyclists returned. For the 30 seconds of that final straight, the whistles, shouts and whoops were as deafening as they were uplifting and despite the tired legs, the WBCC riders all finished their respective routes with a sense of achievement matched only by the grins on their faces.
Riders received a finishers medal which will take pride of place in their collection of cycling memorabilia and paraphernalia. Top that off with memories of a wonderful ride in wonderful countryside and you can't ask for much more from a day in the saddle.