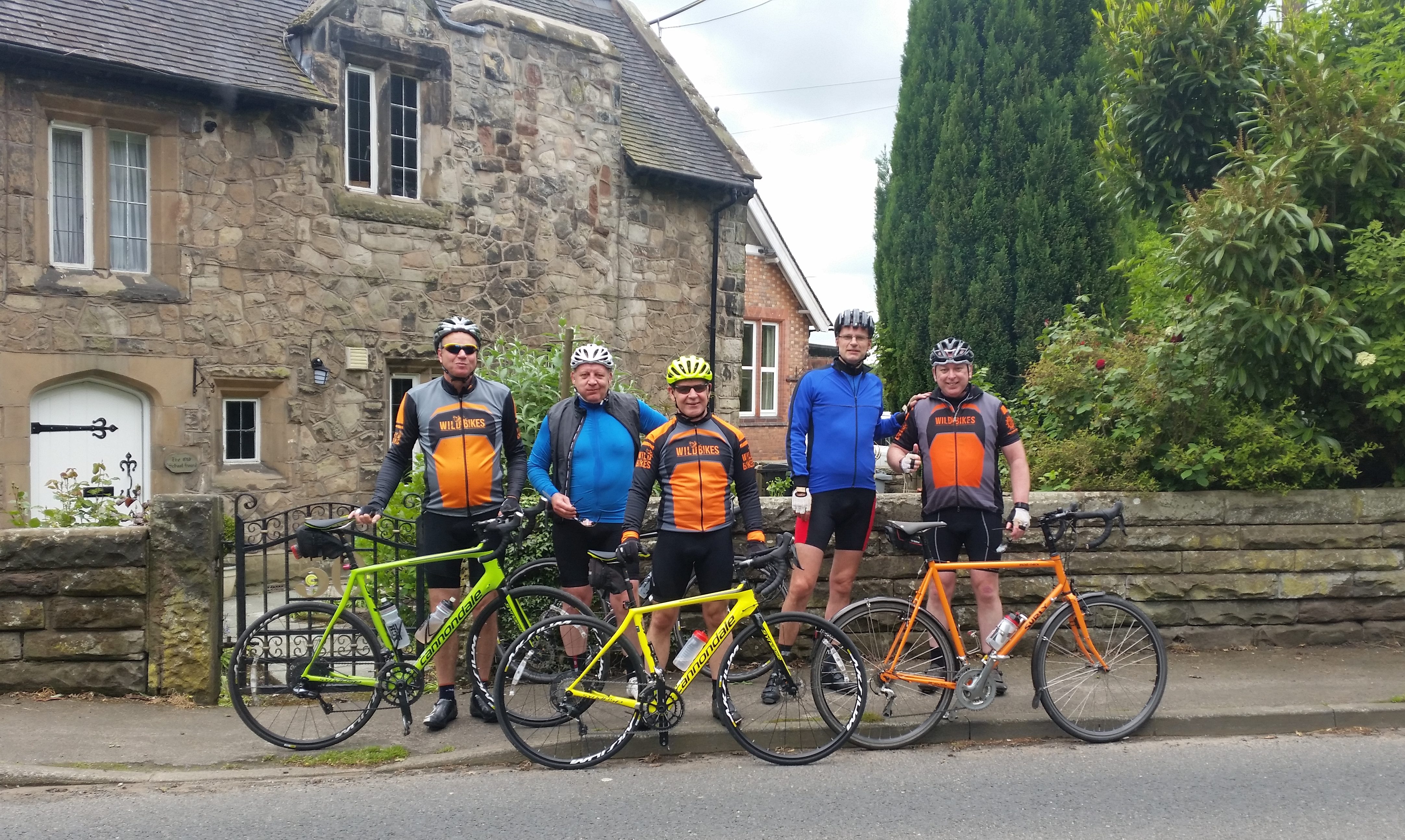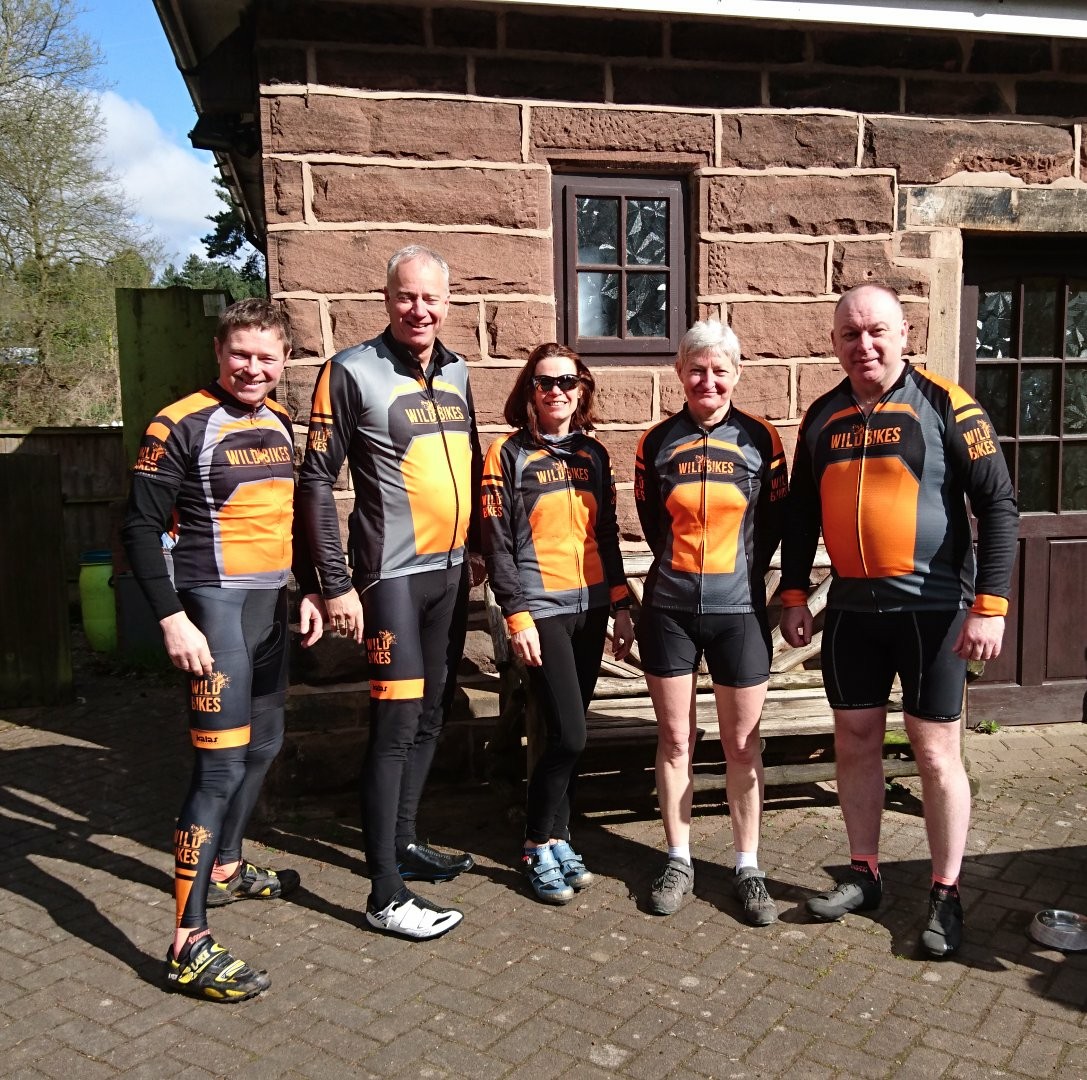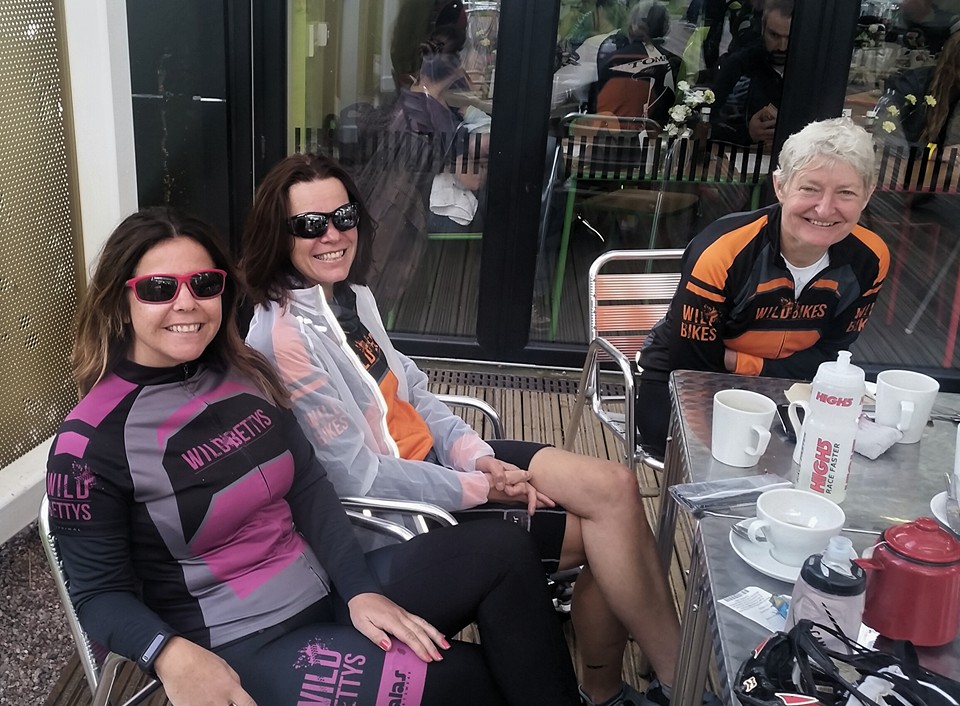 We run a varied programme of weekly rides that are suitable for all levels of rider.
For each of our rides, we have provided an indication of its main aim, pace and distance covered, to help riders select a ride most suited to their current level of fitness and riding ability.  Typically road rides depart from the Mulberry Tree in Stockton Heath.
You can join one of our rides anytime, simply check out the upcoming rides in the Ride Calendar and come find us. If you need any advice on which ride is for you, send us an enquiry using the Contact Form.
New members are welcome to join us for up to 3 free taster sessions, after which we ask that you become a member of Wild Bikes Cycling Club. It's important though that all riders are self-sufficient i.e. puncture repair kit and spare inner tubes and have good lights and mudguards where appropriate. With all the rides we ask everyone to familiarise themselves with the ride guidelines, rules and etiquette.
Wednesdays
A faster paced ride with speeds averaging 17 mph+. Wednesday night rides are all about training, where we will practice group riding skills, pace line work, hill reps and more. Typically these rides are approximately 30-40 miles in length. This ride is suitable for riders who are looking to practice their group riding skills and those wishing to improve fitness and encouraged to join.
19:00 – Mixed level training ride
The pace varies from 12mph to 16mph or at the speed of the slowest rider. This is a good introduction to training rides and group riding, so if you are new to the road this is a great place to start. Rides normally cover between 20 to 24 miles.  The emphasis is on building confidence, fitness and overall time your skills.
Sundays - All rides 08:30
We typically have 4 rides running on a Sunday morning departing from outside the Mulberry Tree, Stockton Heath:
Social Ride – Paced ride at around 11-14 mph for between 30-35 miles with a coffee stop half way round this ride. One longer ride (45 miles) will be organised each month for those who want to build up the mileage and improve their fitness.
Active Ride – A step up from the Social ride the Active ride is paced around 14-16mph over distances of 40-50 miles, always with a coffee stop on the way.
Intermediate Ride – Another step up, the 'Inters' ride seeks to offer an opportunity for riders wishing to ride at a faster pace. Typically paced at around 15-17 mph and covering 50-60 miles, with one longer ride each month which might include some hills as we venture further out from home.
Club Ride – A faster paced ride with speeds averaging 17 mph+ dependant on the territory covered. The club rides typically cover 45 – 60 miles over flatter terrains 2-3 times a month but also rides of 75-100 miles over more challenging terrain.
Road Ride Calendar
Sun
Mon
Tue
Wed
Thu
Fri
Sat