Helen, David and Kirsty from our Active group decided to take on the challenge of 80 miles around the beautiful Cheshire countryside setting off from the historic city of Chester, and they'd also managed to rope in some friends and family some hailing from as far away as Glencoe, Scotland.  Starting with a little foray on the old cobbles of Bridge Street, there was a good stretch along the car free Chester Millenium Greenway, then heading out through Delamere Forest continuing west to Knutsford and dropping south to pass through the pretty village of Bunbury and finally passing between the stunning castles of Beeston and Peckforton for the homeward stretch. 
The route should have been reasonably easy, but with the wind gradually gaining as the day went on, and the last third of the ride crossing the Cheshire Plains directly into the wind, it turned out to be a rather challenging ride.  Definitely a good sportive to keep an eye out for in 2018.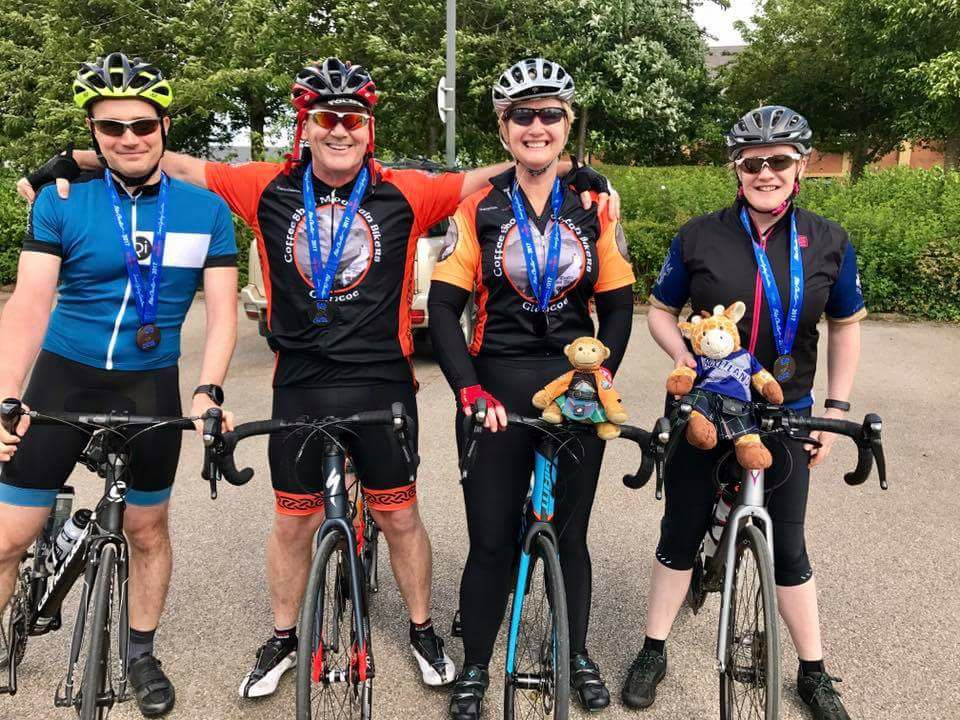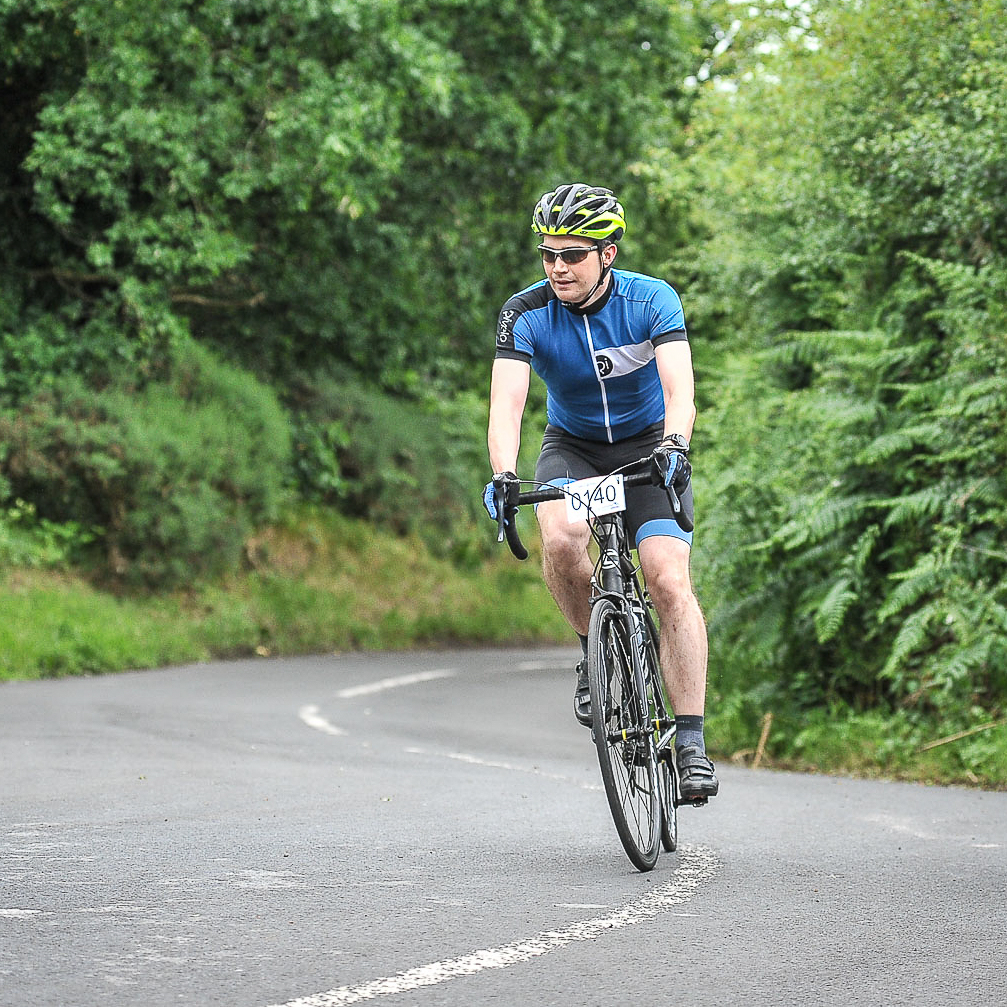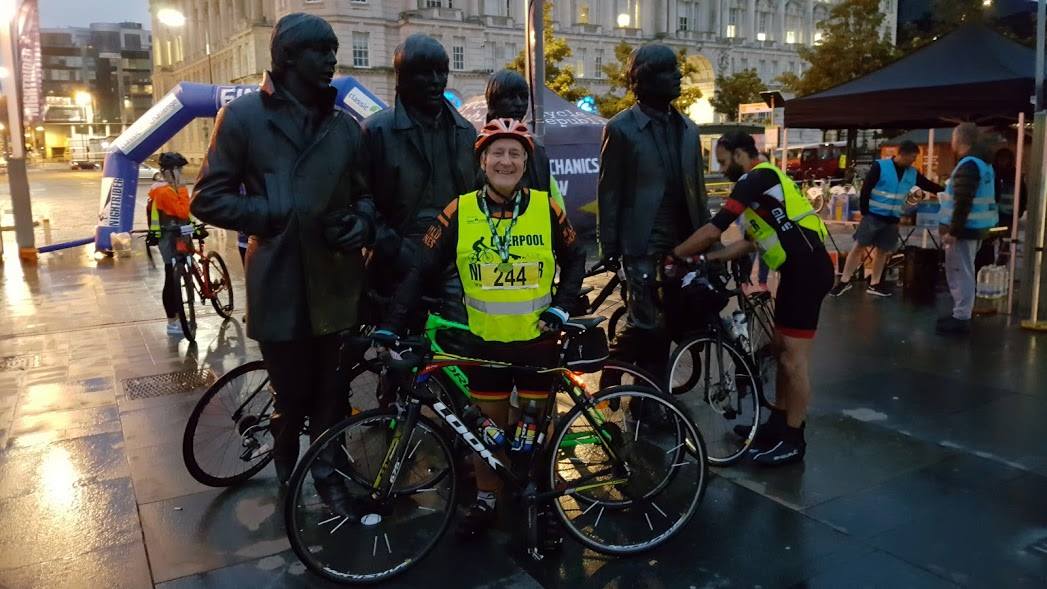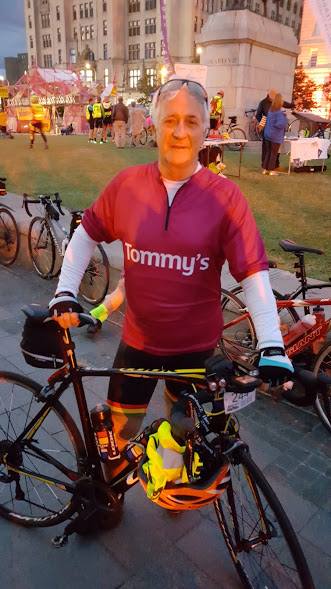 Ray, one of our Social riders, took part in the Liverpool Nightrider challenge, cycling in a team of eight in aid of Tommy's. Tommy's is a charity close to his own heart which funds research into the causes and prevention of pregnancy complications that lead to miscarriage, stillbirth and premature birth.  Ray raised a stonking £600!  
Ray has provided this summary of the event:   The ride started on Pier Head in front of the Three Graces (those who know Liverpool will know what I mean). I was in the second wave of starters at 22:40 starting out on quite a mild evening but with a bit of a wind. However once through the Mersey Tunnel and heading out up the Wirral Peninsular the sky got darker and the rain began to fall and the gusting wind got stronger and stronger. Having toured round the northern part of the Wirral being battered by the prevailing weather, the route then took as back through the tunnel emerging back in Liverpool onwards past Lime Street, Alder Hey Hospital, through Croxteth Park, past Aintree, Goodison, Anfield, then back onto the dock road and finally finishing back at Pier Head.  Having managed 66 miles (it was supposed to be 60) and 5 hrs later ( after I don't know how many missed turns…many of the other riders were the same, but that's probably because we could hardly see due to the constant downpour). I have never cycled in such adverse weather conditions and don't intend to again. It was tough but rewarding raising just over £600. So thanks again.