The omens were good, all the ingredients fell into place for this more distant WBBC Mountain Bike trip into Snowdonia. Glorious sunshine, amazing scenery, perfect trails, laced with a heady scent of warm pine resin & dust, you get the picture!
Currently known as Gwydir Mawr, to those of us with longer memories, it will forever be affectionately known as the 'Marin Trail'. 
A posse of dedicated WBBC riders assembled in the free car park, Ian, Ash, Dave, Kirsty, Steve (on a brief visit back from France) plus myself Martin. Having ridden this trail since the early eighties, I became the impromptu lead rider, providing trail knowledge & advice etc.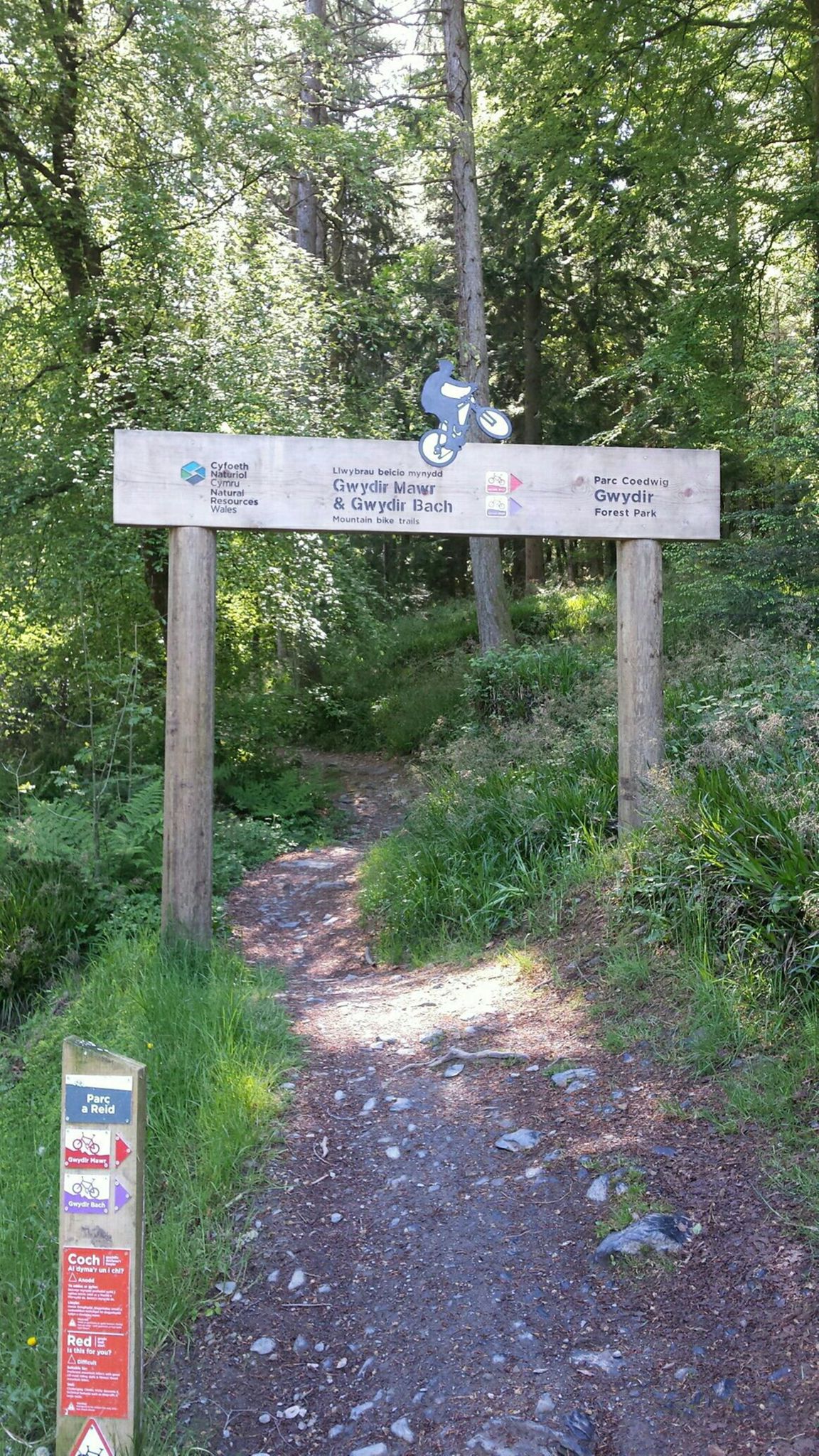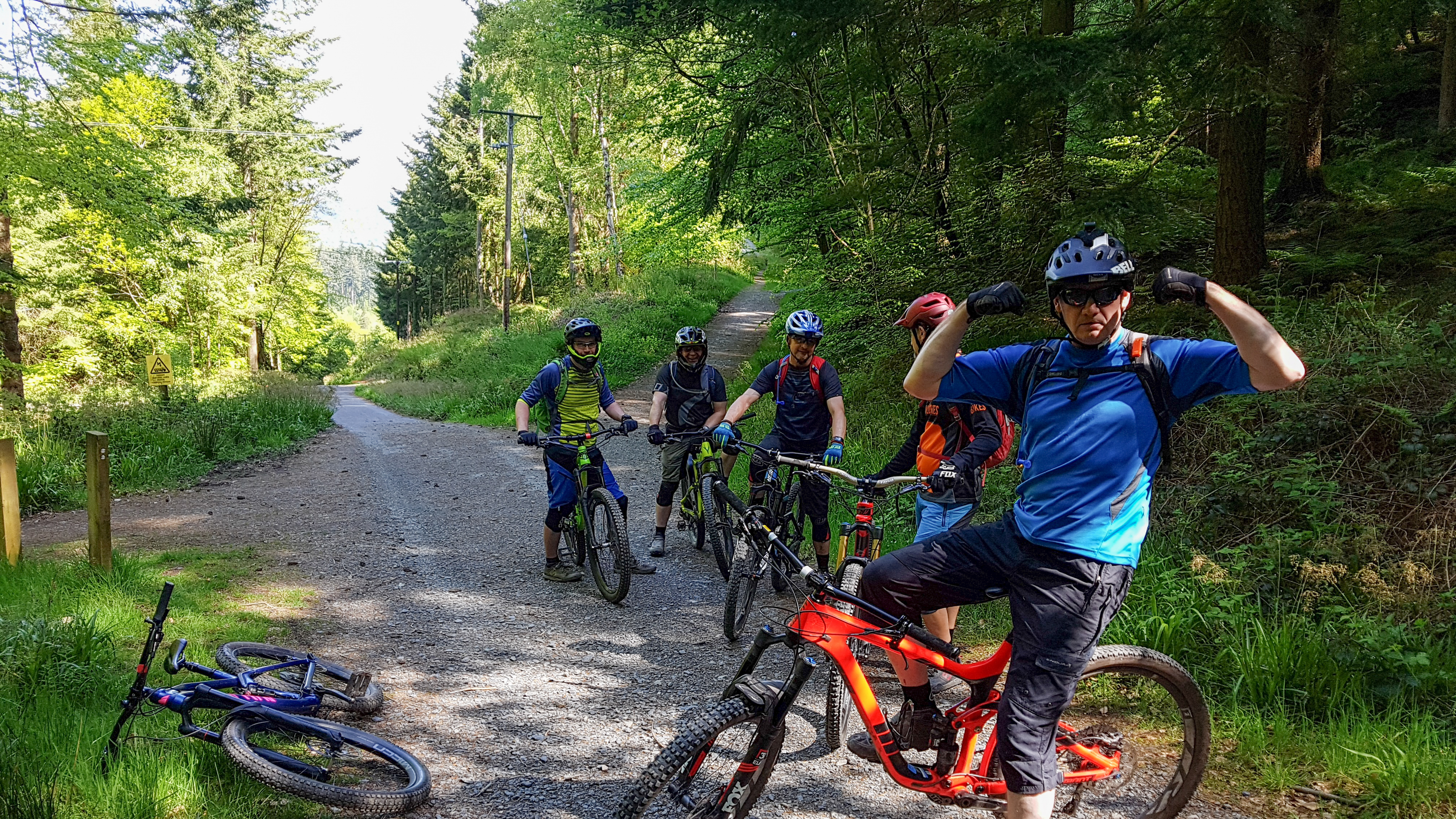 After a brief spell in the car park oohing & ahh'ing at Kirsty's new car, as well as Ian chatting up a couple in a camper van who even provided him with a temporary sun bed mat of which he took full advantage of! We set off up the short technical trail section & then up the long steep forest road with it's false horizon's eventually reaching the first of many sweet flowing technical single track sections. The trail has a real old school feel to it due to the numerous forest road links. However, several new single track sections have recently been included, making this a truly special trail. Old favourites like the 'Dragon's Back' still have the ability to test your skill & nerve in equal measure! One of the new sections which included some really big berm's had everyone whooping & hollering! With Ian beasting everything in sight, Kirsty pushing herself way beyond what she believed possible, demonstrating a level of commitment that put us all to shame, Ash loving his new Whyte & Dave really making his Bird fly not to mention Steve who spent the whole ride living on my back wheel! A good pace was maintained throughout.
The scenery was truly spectacular with the surrounding mountains in the near distance just making it a little more special. Ultimately the final descent was just the cherry on top, long, flowing & fast! The ride had everything, speed, technicality, flow, requiring skill & concentration. The reward a massive adrenaline rush!
En-route home we regrouped at McDonalds on the A55 where it was agreed over a not so healthy dose of fast food that this had been a great ride out. Steve finally summed it up describing the Marin Trail as having gone from "Old School Zero to a modern trail Hero!"
A cracking ride enjoyed by all.
Words supplied my Martin D. 
Martin happy in his natural habitat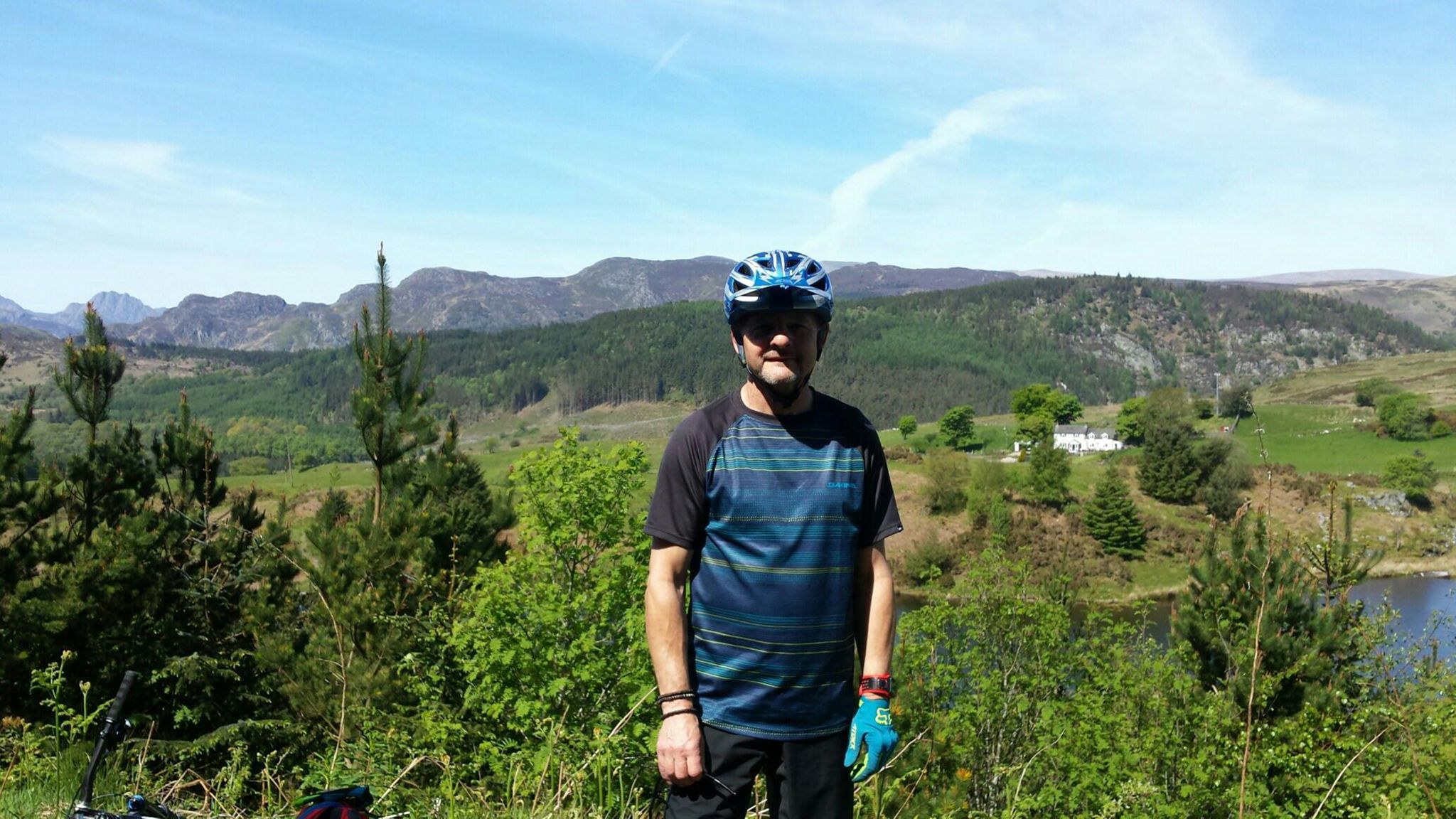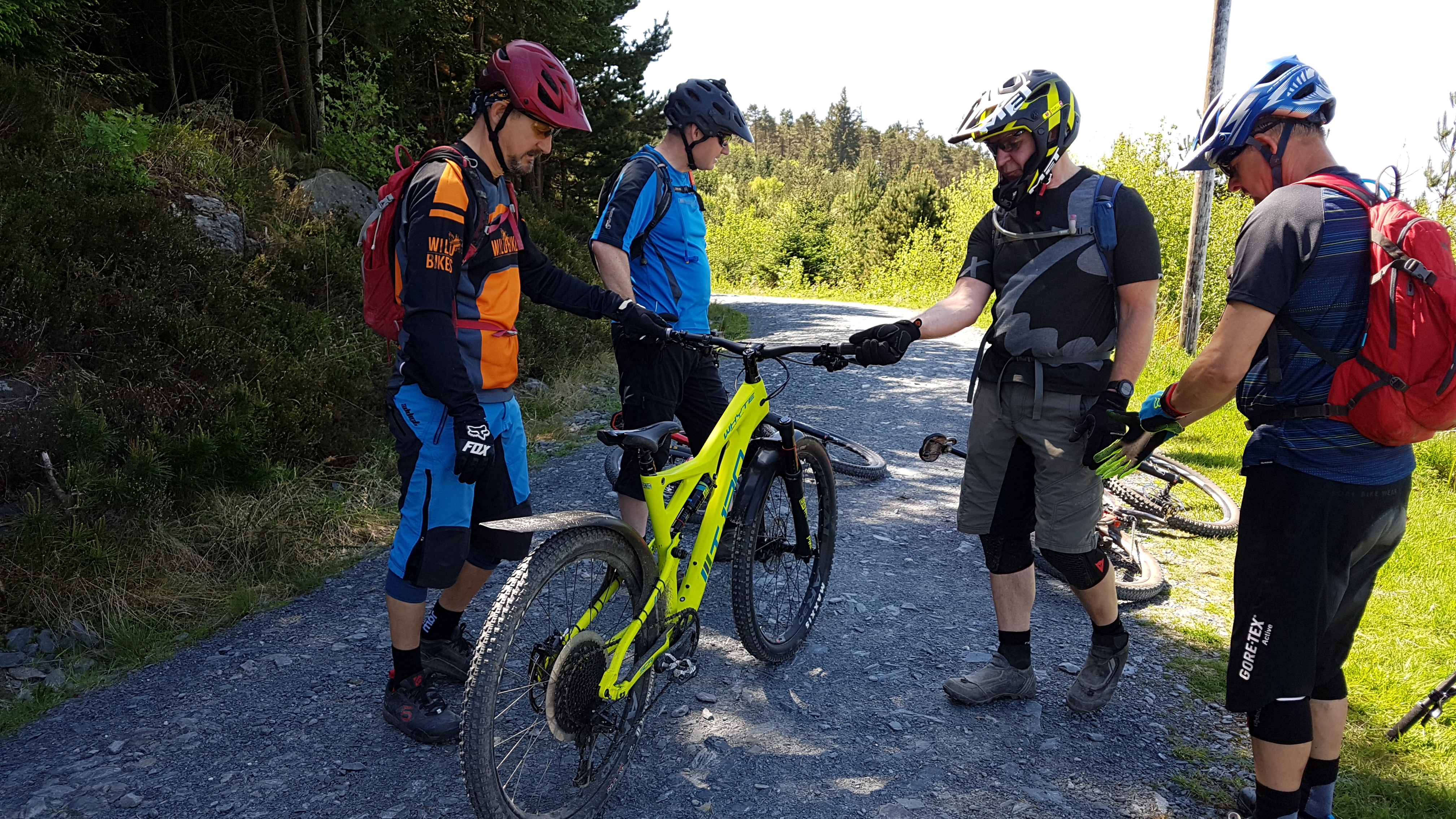 Breathtakingly beautiful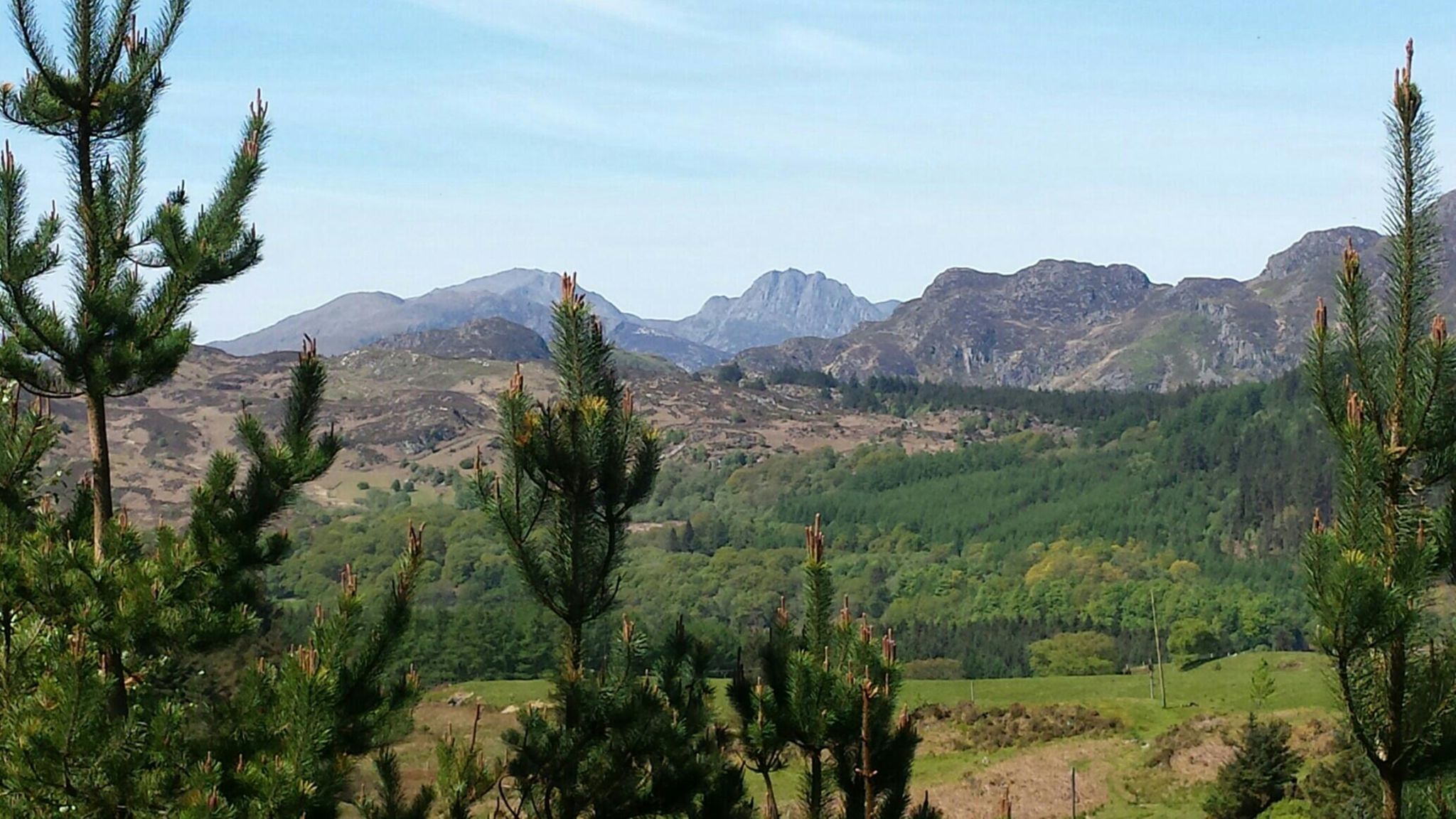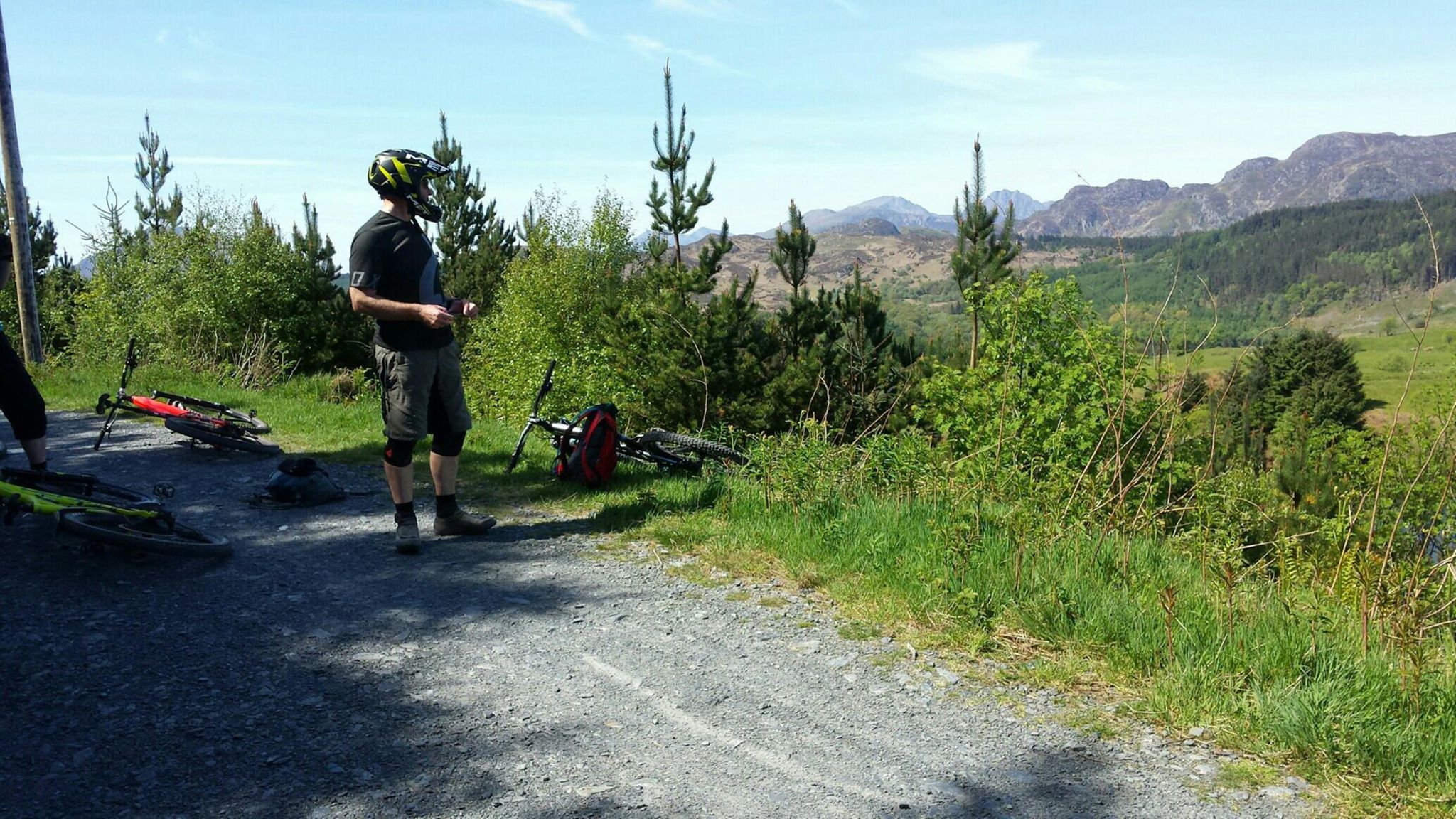 The view to the mountains was spectacular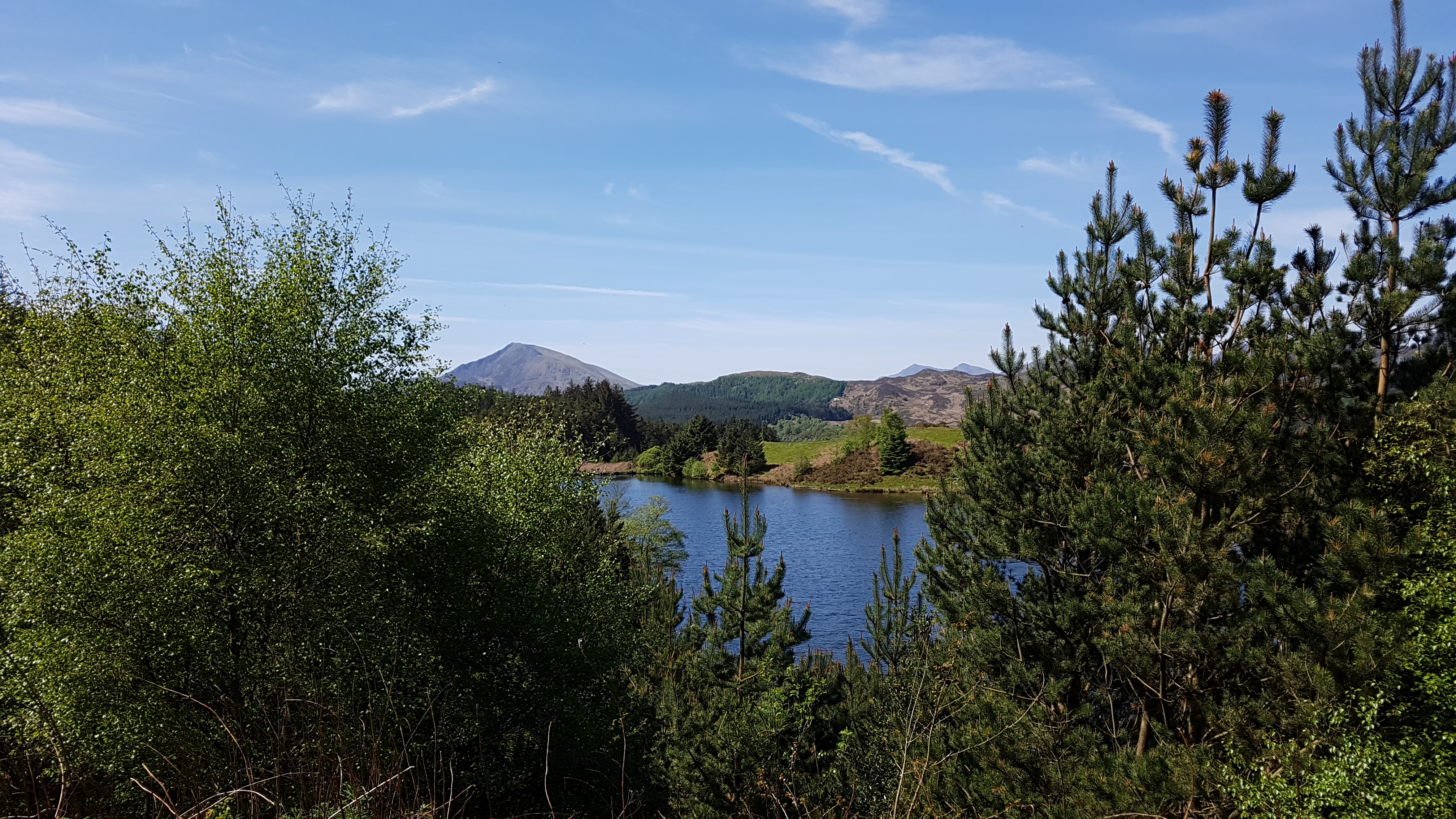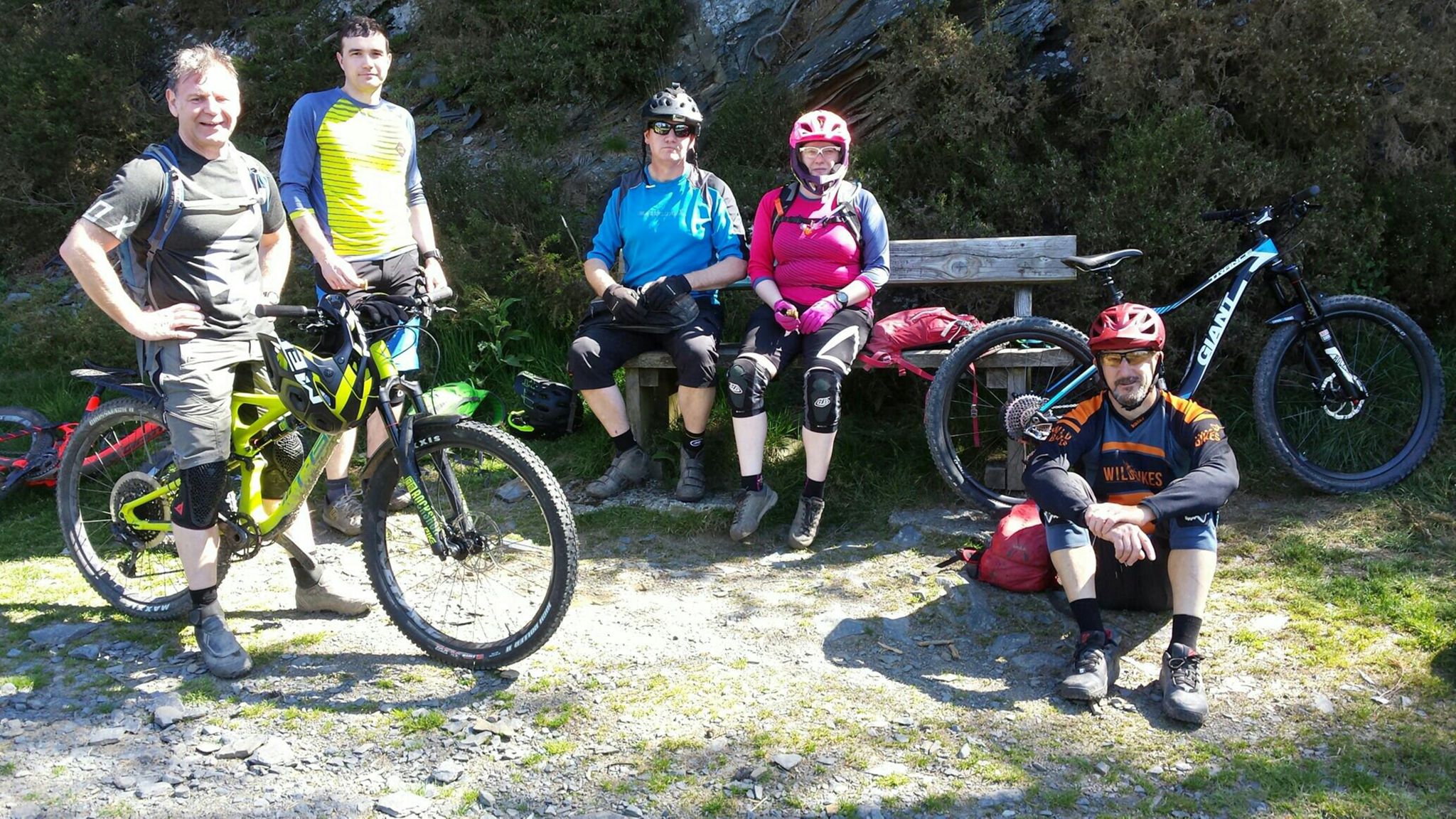 Ian enjoying a little sunbathing with help from his new best mates!